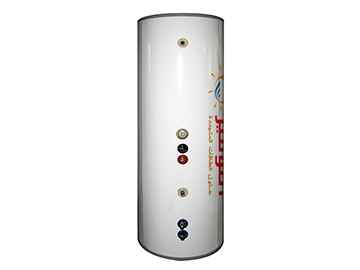 This cylinder is manufactured from stainless steel 304 insulated with high quality polyurethane wrapped with galvanized coated steel. It stores hot water and keeps its quality.
It contains a highly efficient heat exchanger coils made of stainless steel or copper connected to the solar collectors. It's installed with solar collectors, open or closed loop systems.
The cylinder is used to store hot water and keeps its quality in systems that provide hot water for residential and commercial applications.
| | | | |
| --- | --- | --- | --- |
| Product | ALTSC 200 | ALTSC 250 | ALTSC 300 |
| Collector exchanger (m2) | 0.76 | 0.88 | 1 |
| Outer diameter (mm) | 57 | 57 | 57 |
| Total height (mm) | 134 | 160 | 186 |
| Weight (kg) | 38 | 45 | 52 |